The Opposite of Everyone
by Joshilyn Jackson
Published by William Morrow ISBN 9780062105684
Hardcover, $26.99, 304 pages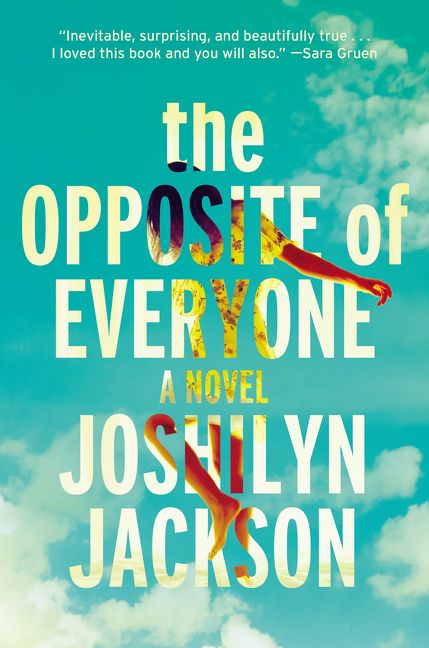 Two years ago I fell in love with Joshilyn Jackson's novel
Someone Else's Love Story
. The characters in her story were so realistic and you felt like you could be their friends. Shandi is a single mom with a young son who is a genius, and they become involved with William, a very smart man who likely has Asperger's syndrome.
Jackson's newest book features a character from that novel, William's protective best friend Paula Vauss, who is openly hostile to Shandi and vows to keep her from him. It took a long time to completely understand Paula's motives in a brilliant twist ending to that novel.
Now we see Paula's story in
The Opposite of Everyone
. She was born to a single mom, Kai, who loved to tell Paula (whom she calls Kali) stories from the Hindu religion. Kai's parents did not approve of her lifestyle, and free spirit Kai moved Paula from place to place and man to man, leaving each man when she tired of him.
Paula spent time in the foster care system when her mother was arrested for drug possession. It was a difficult time in both of their lives, and Jackson does an amazing job describing the life in the group home where Paula spent a few years.
Eventually Paula grows up and becomes a lawyer. She works for a firm that handles divorce cases, where she has a reputation as a shark. She also does a few pro bono cases each year, mostly for young women who grew up like she did.
Paula has lost contact with her mother, but she sends her a check every month. She alludes to the fact that she owes this to her mother for something she did to her in the past, something we don't find out until midway through the story.
Her most recent check is sent back to her with VOID written on it by her mother. This confuses Paula, and when a young man shows up looking for her mother, Paula gets her former boyfriend and private investigator Birdwine to help her find out where her mother is now.
As Birdwine tracks Kai down, Paula learns something about her mother that makes finding her crucial. Her mother sent Paula clues in the form of a Hindu story, and Paula must crack the code to solve this important and life-changing mystery.
No ones writes characters better than Joshilyn Jackson. Every character, from the major- Paula, Birdwine, Julian the young man seeking Paula's mother- to the minor- Shar her former foster care nemisis, Joya, her best friend in foster care, even Oakleigh, the supremely selfish divorce client- are well drawn and well-rounded characters. You want to know more about all of them.
I was surprised that William was not in this novel at all, just a few passing glances, and even though I thought I would miss him, I did not. Paula has an entire world of her own here, and I loved being in her orbit.
The Opposite of Everyone
is the kind of book you get lost in, not realizing how long you have been reading until you look up and see that hours have passed. And then you fall right back in, determined to finish Paula's story and discover all the secrets within.
I hope that sometime in the future, Joshilyn Jackson decides to pull a fascinating character out of this book (there are many to choose from) and gives us their story. I give
The Opposite of Everyone
my highest recommendation.
Joshilyn Jackson's website is
here.
My review of
Someone Else's Love Story
is
here.