Summer will soon be here and that means it's time to pick the books we'll take with us to the beach or the pool or just to relax with on our front porch. There's always so many to choose from, this month's column will present the ones I recommend.
The book of the summer, one that has gotten so much buzz and praise from everyone I know who read it is Camille Perri's debut novel "The Assistants". Author J. Courtney Sullivan nailed it when she called it "the 9 to 5 for the millennial generation."
Tina is the twenty-something assistant to a Rupert Murdoch-type communications titan. She is in charge of gathering his receipts and turning them in to get reimbursed. Due to a glitch, Tina receives a reimbursement check that, while the amount means nothing to her boss, would pay off her huge student loan debt.
She pays off the debt and things spiral from there. Someone figures out what she did and asks Tina to do the same for her, and soon more people become involved. The book is hilarious and fast-paced and so well-written. I finished it in two and half hours and absolutely loved it.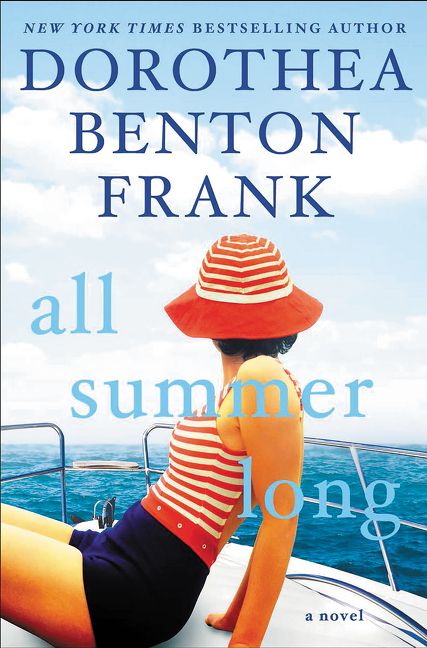 Dorothea Benton Frank's novels always mean summer is here and this year's book, "All Summer Long" takes the reader on a whirlwind trip around the world as we follow the adventures of Olivia, an interior designer whose major client is a wealthy industrialist.
Olivia and her husband Nick must navigate his retirement, relocation down South, and a business downturn all while dealing with the craziness of the uber-wealthy. It's a little bit of a departure for Frank with the multiple settings, but just as much fun as always.
If you like your summer fiction more on the serious side, Jennifer Haigh's "Heat and Light" tackles the subject of fracking and its effect on a small coal town in Pennsylvania.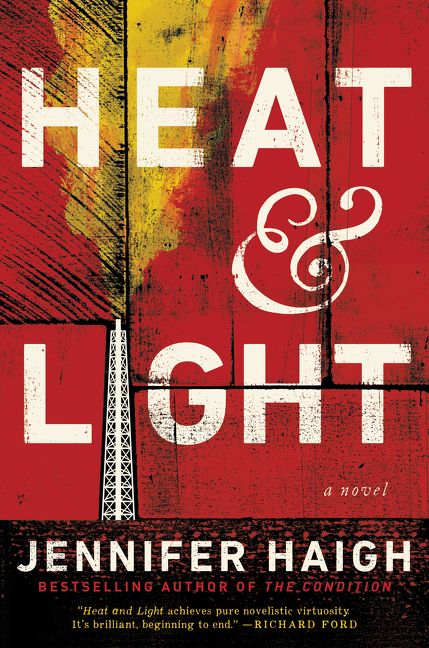 When fracking companies come to town promising big money to anyone who will lease their land to them, desperate people take the money and have to deal with the consequences later. Haigh takes us into this small town and makes it so real to us, feeling these people's pain and the bad position they find themselves in.
Anything with the word "girl" in the title is hot this summer and I have three titles that fall under that umbrella.
Emma Cline's debut novel, "The Girls" has gotten high praise from many reviewers. Cline's novel echoes the Manson family killings of the 1960's as a lonely teenage girl falls under the spell of a group of young people and their charismatic leader in California of the late 1960's.
Anyone who lived through those years will find this novel particularly intriguing, and Cline's main character is so well-drawn that as she falls through this bizarre rabbit hole, you will understand how she got there.
Anne Tyler's "Vinegar Girl" is part of the Hogarth Shakespeare series. Famous authors are tasked with with reinventing Shakespeare's plays, and Tyler takes on "The Taming of the Shrew."
Kate is a lonely preschool teacher who lives at home in Baltimore with her research scientist father and her teenage sister. She loves to garden but is beginning to resent taking care of the adults in her family.
When her father connives to get her to marry his research assistant so that the man can get his green card, Kate must decide if she will turn her life upside down or keep going the way things are. It's a quick read, and you don't need to be a fan of Shakespeare to appreciate this clever story.
Richard Fifeld's debut novel "The Flood Girls" is set in a very small town in Montana. Rachel returns home to make amends as part of her twelve step program, but most of the people, including her mother the local bar owner, want nothing to do with her.
She makes friends with Jake, her twelve-year-old neighbor who loves Madonna, Jackie Collins novels and designer clothes. The characters are indelible in this fantastic story where the local ladies' softball team provides the town's entertainment and the ending will have you in tears.
If you like non-fiction, Nathaniel Philbrick's newest book, "Valiant Ambition" shares the story of the American Revolution through the troubled relationship of George Washington and Benedict Arnold.
Whatever you read, enjoy the summer and happy reading!