Last month's
Book Report
covered the great fall fiction books that were publishing. This month's column will focus on nonfiction releases for those who prefer a dose of reality.
Funny seems to the be the tone this fall as several people best known for their humor have written memoirs. At the Book Expo America (BEA) in New York City this past May, four funny people appeared there to amuse the crowd with a taste of their books.
Neil Patrick Harris takes a unique approach in his memoir "Choose Your Own Autobiography". His book is based on the series of children's books, "Choose Your Own Adventure", popular in the 1980s. At the end of each chapter of Harris' life story, you can choose what you think should happen next, and then turn to the appropriate page.
I read a sample chapter at BEA, and it's very funny and makes his book standout in a crowded field, with Harris' goofy sense of humor on good display. The book publishes October 14
th
, and you can read an excerpt at
http://nphbook.com
.
Martin Short made two appearances at BEA, and he stole the show from his panel cohorts. Short's memoir "I Must Say- My Life As A Humble Comedy Legend" covers his five-decade career, starting with SCTV, through Saturday Night Live, in movies like "The Three Amigos" and "Father of The Bride", as well as his personal life, filled with way too much loss. Short is a comic genius and this book is sure to be brilliant. It publishes on November 4th.
One of Short's costars on "SCTV" was Andrea Martin, who has created a new career as a Tony-winning actress ("Pippin"). Her memoir "Lady Parts" published a few weeks ago and is getting rave reviews. Told in a series of essays, Martin covers her career on TV and in film ("My Big Fat Greek Wedding"), famous people she has worked with, motherhood, relationships, and chimps in tutus, as only she can.
Short also appeared in discussion at BEA with actress/comedienne Amy Poehler, whose book "Yes, Please" promises to continue in the successful vein of books by Tina Fey and Mindy Kaling.
Her book is billed as a collection of "stories, thoughts, ideas, lists and haikus" from her days growing up in Boston, working on "Saturday Night Live", in Hollywood and being a mom to two little boys. It publishes on October 28th, , and many people are excited about this one.
Actress/Writer/Director Lena Dunham of HBO's "Girls" appeared at BEA to talk about her upcoming book "Not That Kind of Girl" and she had the crowd in the palm of her hand as she discussed her book.
She is smart, funny, fearless and very outspoken. Her book of essays published last week, and you can find more information at
http://lenadunham.com
.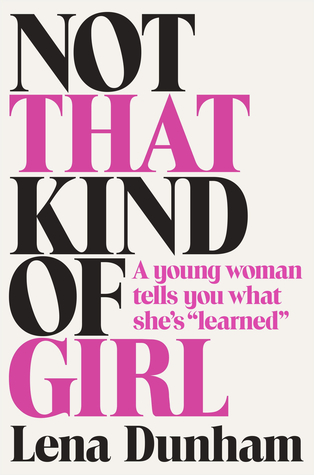 On the serious side, there are some standouts as well. Jeff Hobbs' book "The Short and Tragic Life of Robert Peace" tells the story of a young African-American man raised in crime-ridden Newark who ends up at Yale University.
His father was in prison, his mother brought him to the library, and the dichotomy of that life continued to haunt him as he got an academic scholarship to Yale, but once he got there, became one of the biggest drug dealers on campus.
Hobbs was Peace's roommate, and his book explores the difficulty of trying to live a decent life in America. It touches on motherhood, crime, race, class, education, family and friendship. It has garnered great praise from many reviewers.
"A Deadly Wandering", by Pulitzer Prize winner Matt Rictel, discusses the dangers and the science behind inattention as it relates to texting-while-driving. He examines it through the case of Reggie Shaw, a Utah college student who kills two scientists on their way to work.
The crash not only killed two men, but it destroyed Shaw as well. Rictel takes us through the accident, the investigation, the trial, and finally, the redemption of Shaw, who goes on an obsessive series of speeches across the country to prevent this tragedy from happening again. This is a tough but fantastic read.
And finally, Syracuse University basketball coach Jim Boeheim's book "Bleeding Orange- 50 Years of Blind Referees, Screaming Fans, Beasts of the East and Syracuse Orange", written with Jack McCallum, publishes November 4
th
. A book signing with Boeheim will be held at Downtown Books & Coffee in Auburn on November 13
th
at 7pm. Be sure to get a signed copy for the basketball fan in your life. More info can be found at
http://downtownbooksandcoffee.com
.